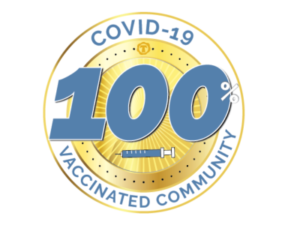 A Letter from our CEO, Judy Amiano
Dear Residents and Family Members:
I am happy to report that as of 11/1/2021, all of our Associates across all of our campuses are 100% vaccinated! This is truly a testament to the commitment and dedication of each and every one of them to ensure the safety and wellbeing of our residents and family members. Unfortunately though, and heartbreaking, we had to make the tough decision to release those few individuals that chose not to get vaccinated. And while we respect their personal decision and conviction, we believe that the safety and health of all those who entrust their care to us throughout the Ministry is one of our primary responsibilities.
Additionally, I would like to add that I have also heard some wonderful stories from our field leadership teams and Associates of those residents and family members that took the time to offer the much needed words of encouragement, wisdom and hope – and even some great hugs, for all of their hard work they are doing and for the decision they had to make regarding the vaccination. It was truly joyful to hear of these inspirational interactions – that's Living Joyfully. Thank you so much for showing the love and support they needed during this time. As I have often said, it's because of all of you that gives us the strength and courage we need to brave the storm and always look for the light in everything that we do.
I also want to take this time to express my sincere and humble gratitude to each of you – residents and family members alike. Your words of encouragement – whether an email, personally handwritten letters or phone calls – they have meant so much to me. They have provided me with strength during this challenging time.   And for that, I say thank you and God bless each and every one of you and your family members. All of you have been a beacon of hope to all of the associates.
I continue to be grateful to everyone who has come together and weathered this journey through the pandemic. Thank you for your support as we look to brighter days and memorable tomorrows.
Sincerely,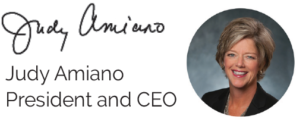 For more important senior information and resources, click here.