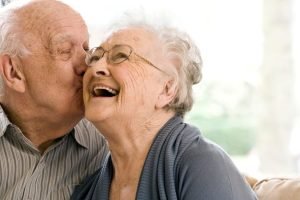 Our assisted living community at Rivertown Ridge in Wyoming, MI, provides service that is customized to meet the unique needs of each resident. We don't apply a one-size-fits-all approach because we believe in embracing the individuality of each person who stays with us. This makes every stage of retirement an opportunity for our residents to live life to the fullest.
Our Approach to Assisted Living
When your loved one joins us at Rivertown Ridge, he or she gains the opportunity to remain independent longer and pursue the things that add joy to life. All the while, the needed level of care is provided. There are seven dimensions of wellness, and we work to ensure each dimension is nurtured to help your loved one enjoy the maximum level of mental, physical, and spiritual well-being.
Why Our Residents Enjoy the Lifestyle Here
Our customized approach to assisted living provides residents with a precise amount of care needed. This supports feelings of independence without taking away a resident's privacy. It also helps our residents feel secure in their apartments because they know they get to do the things they enjoy, and they can get help at any time with things like housekeeping chores and cooking if they want it.
We also offer help with medication supervision to make sure medications are properly dispensed to keep your loved one healthy.
Features Offered at Rivertown Ridge
Everything offered here at Rivertown Ridge is centered around delivering a high-quality, enjoyable lifestyle for our residents. Our apartments are spacious and come in one-bedroom and two-bedroom styles to provide the amount of space required by each resident.
Support is available as needed, up to 24-hours a day, to keep residents comfortable and safe. We arrange a variety of social activities to keep residents engaged and entertained. Meals are prepared by our talented chefs to provide balanced nutrition and to be delicious. If your loved one needs help getting to and from meals and the activities we offer, escorts are available.
Amenities at Rivertown Ridge
We provide an abundance of amenities on-site so residents can enjoy a quality lifestyle without needing to leave the premises for most things. Residents enjoy meals and beverages at the private dining area and the coffee corner. There's a neighborhood pool for exercise and luxurious spa suite for relaxing. Residents who enjoy doing their laundry have access to the laundry facilities.
More entertainment is provided in the multi-purpose room. Residents who enjoy spending time outdoors may opt to explore the walking paths and those with a green thumb may enjoy digging in the soil in the on-site gardening areas.
Services Offered On-Site
Our on-site services help residents enjoy continued mental and physical health. We maintain a health clinic on-site, so residents don't have to leave to get help with minor illnesses. We offer personal fitness training to help residents get physically fit and stay that way.
Residents enjoy opportunities for meditation and relaxation as well as numerous spiritual events and religious services. Plus, our residents who want to give back to the community have the opportunity to participate in both external and internal service projects. To learn more about our internal and external offerings, visit our programming page.
Contact Us Today to Learn More
At Rivertown Ridge in Wyoming, MI, we provide residents with resort-style living experiences. We help residents enjoy a comfortable lifestyle that doesn't feel like they're giving up their independence. Call us today at (616) 805-3989 to schedule a visit. You're also welcome to enter your questions in our online contact form if you prefer written answers. Someone will get back to you right away if you choose to use the contact form.